Texas
Texas Life Jacket Laws: Everything You Need to Know


Texas Life Jacket Laws at a Glance:
According to the U.S. Coast Guard (USCG), drownings were recorded as the cause of death in 79% of all boating fatalities; 86% of these drowning victims were not wearing a life jacket.
Texas law requires that all children under 13 years of age must wear a USCG–approved life jacket while aboard a vessel that is underway. Additionally, all passengers must wear a USCG–approved life jacket while riding on or being towed behind a personal watercraft (PWC).
Texas law also requires that all vessels must carry at least one USCG–approved life jacket for each person on board. Certain vessels must carry at least one throwable device as well.
Whether you're cruising through the Gulf of Mexico on a sailboat or jet skiing on Lake Travis, it's important to put safety first. In 2019, millions of Americans had a great time with friends and family on the open water. Unfortunately, over 600 of them didn't return home after an outing gone awry. It's likely that many of these victims might have survived if they had worn life jackets. In Texas, life jacket laws exist to help you make it home safely at the end of every expedition. Your odds of doing so improve greatly when you understand and follow the life jacket laws in Texas.
Texas Life Jacket Laws
In Texas, regulations for personal flotation devices (PFDs), sometimes called life jackets, are contained in the 1975 Water Safety Act. This legislation includes a variety of important rules and guidelines for the use of PFDs while boating. These laws are in addition to federal regulations, which the Water Safety Act also addresses.
Texas Life Jacket Laws for Boating
Texas law requires that all vessels sailing in Texan waters—including canoes, kayaks and other paddlecraft—must have at least one suitable, wearable PFD for each passenger that meets USCG standards and is readily accessible. Additionally, any vessel longer than 16 feet must have at least one USCG–approved throwable PFD that the crew can toss to someone who falls overboard. All children under the age of 13 must wear a USCG–approved life jacket while on a vessel less than 26 feet in length. This only applies while the boat is underway, not when the vessel is anchored, aground or moored.
Although teenagers and adults are not required to wear their life jackets constantly, there still must be one available for each of them. It's important to make sure that all PFDs on board a vessel are USCG–approved, in good and serviceable condition and readily accessible.
PWC Life Jacket Laws in Texas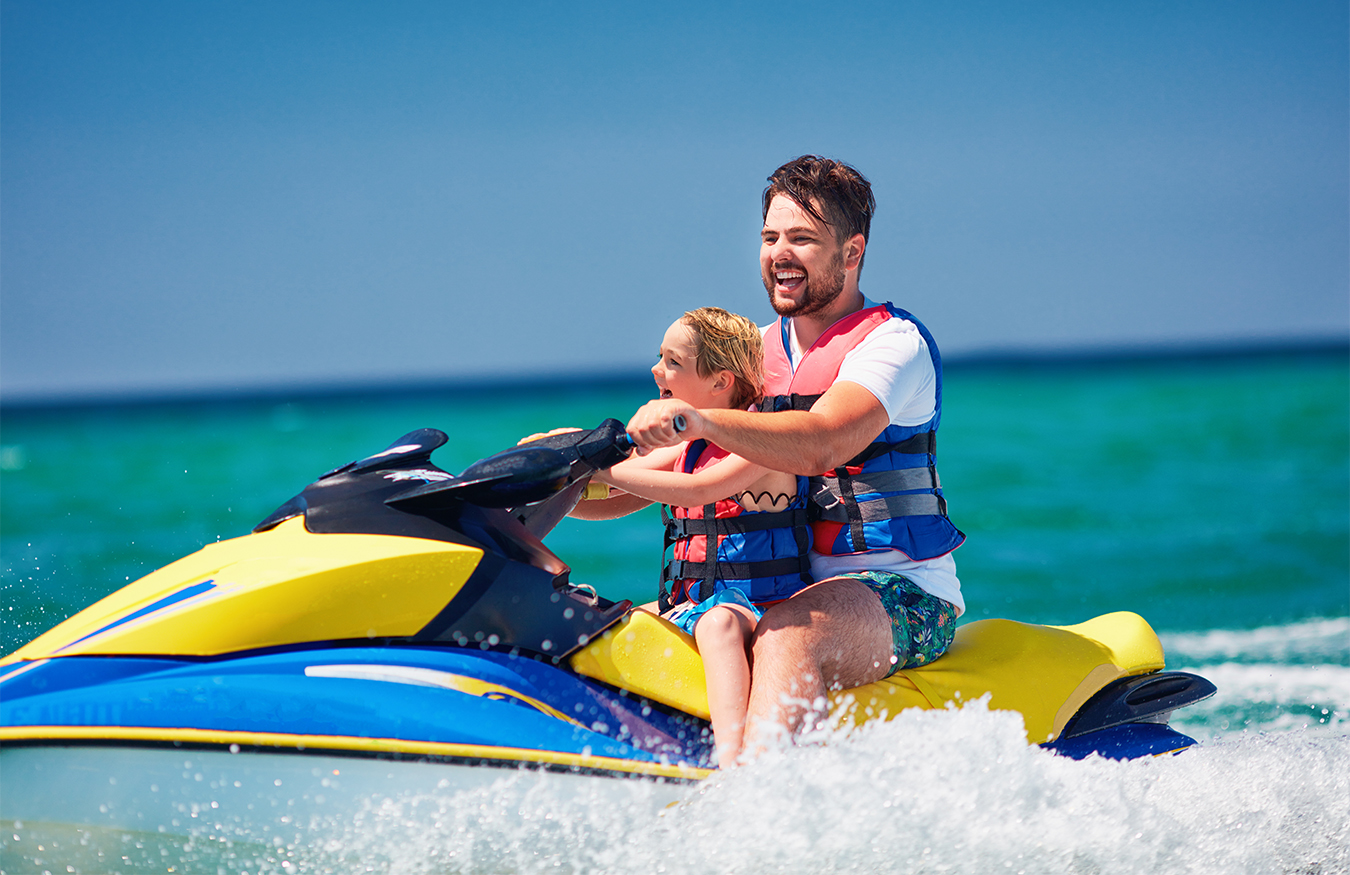 Life jacket laws are a bit more stringent when it comes to PWC. Texas law requires that all passengers (not just children under the age of 13) must wear a USCG–approved PFD while riding on or being towed behind a PWC. The law defines a PWC as a type of motorboat that the operator stands, sits or kneels on. This is different from a conventional vessel, like a motorboat, yacht, canoe or kayak, which allows operators and passengers to sit or stand inside of it.
There are many types of PWC. Some are used for fishing or riding the waves with a passenger. Others are smaller and designed for water sports, and they can hold only a single, standing passenger. However, Texan law doesn't differentiate between the various uses or models of PWC. The requirement that every person must wear a life jacket when they're riding or being towed by a PWC applies across the board.
Importance of Life Jackets
In a boating accident, a simple, affordable life jacket can make the difference between life and death. Even strong swimmers are much safer when they are wearing life jackets because a PFD will minimize the amount of energy a wearer must use and help to fend off exhaustion. Some types of life jackets are designed to turn you onto your back while you are in the water, enabling you to breathe even if you are unconscious. Features like these can dramatically extend the time rescuers have to reach you.
There's even a statistical study by the USCG that considered each individual boating fatality in recent years. After performing this study, the USCG reached the conclusion that life jackets could save up to 80% of all people who become boating fatalities.
Types of Life Jackets
Texas law defines a PFD as a personal flotation device or a life jacket. There are several types of PFDs available for boaters to use, but it is the law in Texas that any PFD you use must be approved by the USCG.
Life Jackets vs. PFDs
All vessels in Texas must be equipped with USCG–approved PFDs, sometimes called life jackets. A PFD is defined as a device that is designed to help you float when you are in the water; this includes both wearable devices (life jackets) and throwable devices. In short: all life jackets are PFDs, but not all PFDs are life jackets.
Inflatable Life Jackets
Inflatable life jackets that fill with air are a popular alternative to traditional foam life jackets. Because an inflatable jacket remains uninflated until needed, it's less bulky and obtrusive than other options. However, this type of PFD is useless if it's punctured or if it can't be inflated. For this reason, the USCG, which maintains national standards for life jackets, states that an inflatable life jacket must have a full cylinder and all status indicators on the inflator must be green to satisfy the federal requirement to carry PFDs. Texas law requires that any inflatable life jacket you use meets the standards set by the USCG. You can find out whether your PFD meets these requirements by checking the label inside the jacket.
Maintain Good Boater Safety Practices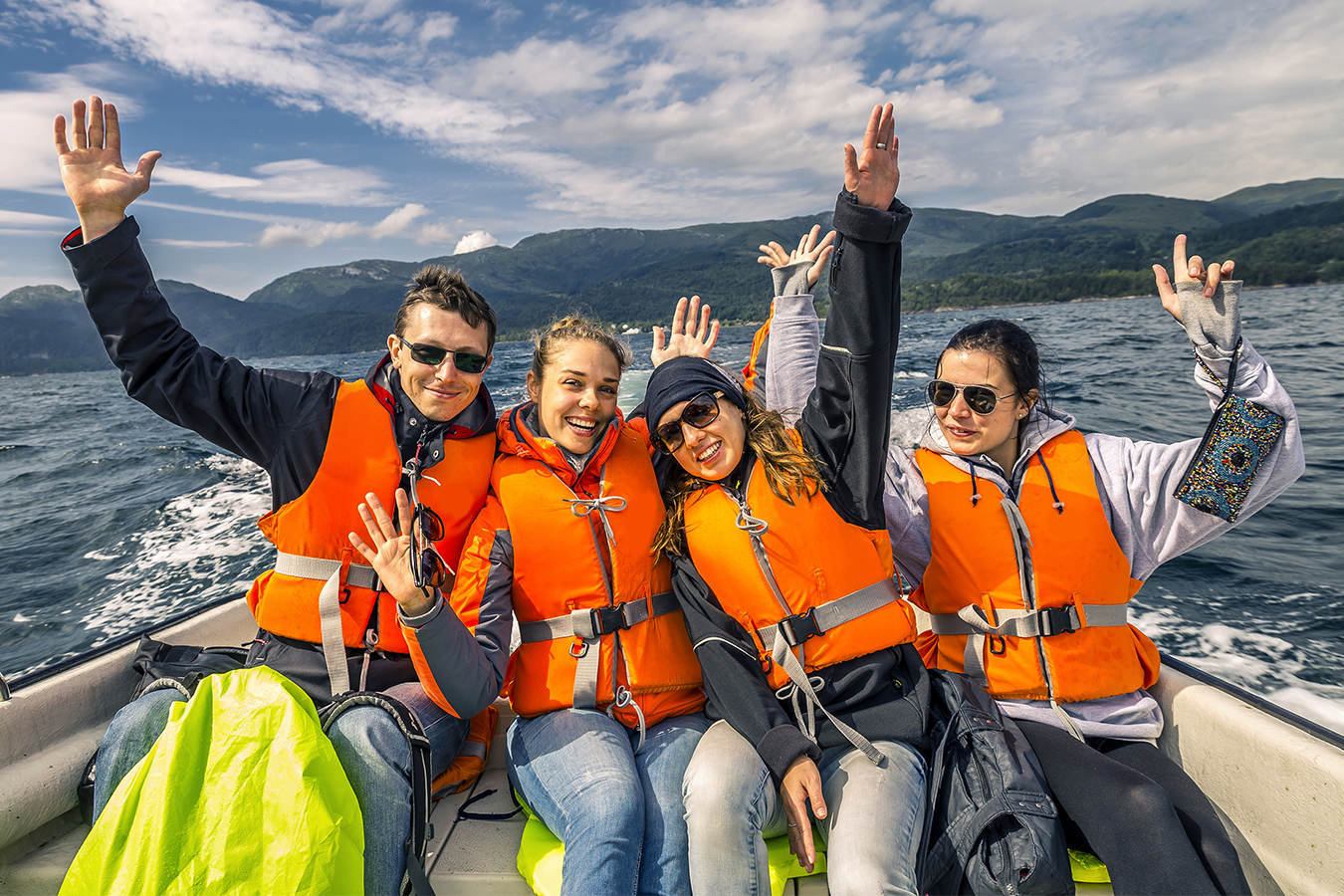 The USCG offers several guidelines for the best safety practices to implement while boating. Here are some important tips from the organization that are repeated in Texas law:
To meet USCG requirements, a recreational vessel must have a USCG–approved life jacket for each person aboard.
Life jackets must be the appropriate size for the user, be appropriate for the activity in which they're being used, be in good and serviceable condition and meet the USCG–approved carriage requirements.
Life jackets also must be readily accessible as well as a good fit for the user. A good fit is defined as secure, comfortable and adjustable.
ilearntoboat Teaches Boater Safety
Here at ilearntoboat, we're all about boating and boater safety. Our team seeks to teach the recreational boating community how to have fun while avoiding accidents. Our goal is to introduce new people to the joys of boating and help reduce preventable boating fatalities.
If you're looking to earn your boating license or learn more about good boater safety practices, you're in the right place. Our website is brimming with resources that we've made available to inquisitive, safety-minded people like you. Explore our blog to find out more about how to have safe, exciting fun as a boater and get your Texas boating license today.