Texas
A Definitive Guide to Texas Boat Registration


Getting a new or new-to-you boat can be exciting, but before your boat even hits the water, you'll need to get it registered. Aside from a few exceptions, almost all boats in Texas must be registered with the Texas Parks and Wildlife Department (TPWD). Read on to find out exactly how to register a boat in Texas, including the costs involved.
Texas Boat Registration Requirements
Wondering whether your boat needs to be registered? Chances are, it does. If your boat or vessel is motorized, it must be registered, regardless of its length. By the way, a sailboat with an auxiliary engine counts as a motorized vessel too. If a boat is not motorized but is more than 14 feet long, it still has to be registered. Finally, vessels documented by the U.S. Coast Guard (USCG) need to be registered in Texas as well.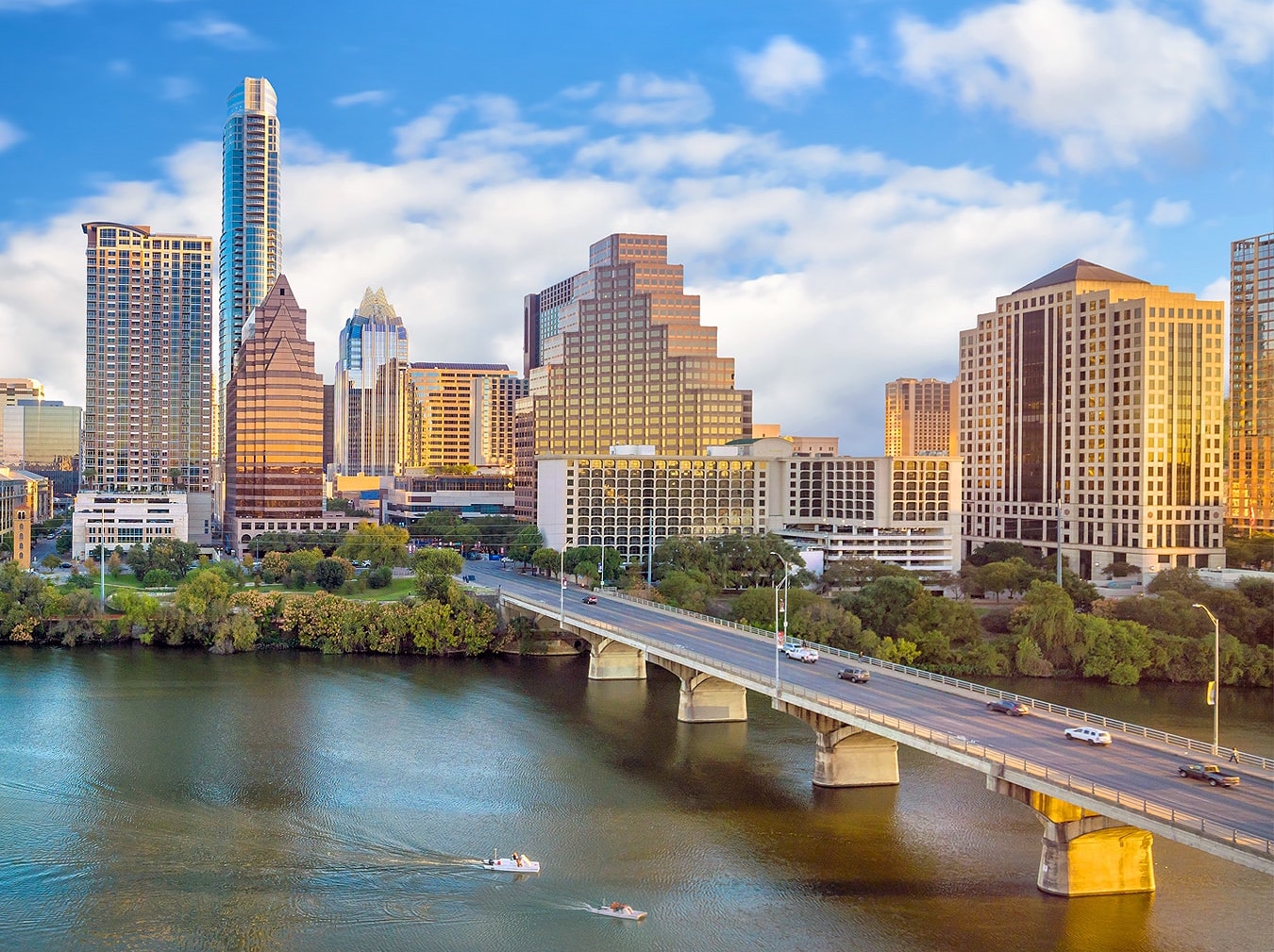 Printing and Submitting Your Application
Unless you bought a used boat that was registered by its previous owner (we'll get to that later), the first thing you'll need to do is to print and complete this TPWD application. The form asks a lot of questions, but it's pretty self-explanatory and comes with two full pages of instructions.
Once you've filled that out, you can submit everything to the TPWD by mail. If your registration is a renewal, you can also submit it online. In fact, these remote options are being encouraged right now due to COVID-19. Alternatively, you can head to your local Tax Assessor-Collector office or any TPWD Law Enforcement office to submit your completed form. If you live near Austin, you could also visit the TPWD Headquarters office, which is located there. If you live near Austin, you could also visit the TPWD Headquarters office, which is located there. Alternatively, you can submit everything to the TPWD by mail. If your registration is a renewal, you can also submit it online. In fact, these remote options are being encouraged right now due to COVID-19.
What To Bring With You
If you show up in person to register a boat, at the very least, you'll need to bring your completed application, a current picture ID and, of course, some form of payment. Most TPWD offices will accept cash, a check or a money order. Unfortunately, they no longer accept credit cards. It's likely you will also need some supporting documents for your boat's title, which we will discuss when we get to the section on transferring registration.
How Much It Costs
The registration fee for your boat will range from $32 to $150. The amount of the fee depends on the length of your boat or vessel.
Here Are the Specific Costs for Registration Fees:
Vessels less than 16 feet: $32
Vessels from 16 feet to less than 26 feet in length: $53
Vessels from 26 feet to less than 40 feet in length: $110
Vessels 40 or more feet in length: $150
Livery boats less than 16 feet in length: $32
Additional Fees
In addition to the boat registration fee, you'll be charged for a registration ID card (called the Certificate of Number), a registration decal, a certificate of title and, of course, tax. If you are an owner who is relocating to Texas from another state, you will also be charged a $15 relocation fee. The cost for these fees is listed below:
Certificate of Number: $11
Registration decals: $22
Certificate of title: $27
Tax: 6.25% of the sale price
Depending on your situation, there a few other fees that might be assessed when you're registering your boat. They include the following:
Standard replacement for lost/destroyed title: $27
Expedited replacement for lost/destroyed title: $64
Title correction: $27
Bonded title: $37
Requirements for Transferring Title and Registration
If you bought a boat that was registered previously—whether in the state of Texas or elsewhere—you'll be required to transfer the boat/vessel title, the boat registration and the outboard motor title into your name. You will be responsible for providing all the necessary paperwork in addition to the completed application form, which can make the transfer seem like kind of a hassle. That's why the TPWD recommends having the seller accompany you to the TPWD office to ensure that everything goes smoothly. That way, if there are any surprises and you find out that you need something else from the seller, he or she is right there with you.
When You Must Complete the Transfer
Time is of the essence. Applications for transfer of title and ownership must be filed no later than 45 business days from the purchase date; otherwise, tax penalties and interest will start to accrue.
For the Buyer: What You'll Need for the Transfer
If the seller isn't going with you to the TPWD office, make sure he or she provides you with all the necessary paperwork. If the boat is brand new, the seller needs to give you the manufacturer's statement of origin (MSO) along with the bill of sale. Buying a used boat is a lot like buying a used car. In this case, they'll be giving you the original title (signed front and back), the previous out-of-state registration (if applicable), and a signed bill of sale. The bill of sale may be handwritten but must be signed by the person listed on the title or their legal representative. If a legal representative signs, you must also have a copy of the document authorizing that representative to act on the owner's behalf. If the boat was previously registered in another state, they will also need to provide a pencil sketch or photo of the boat's hull, containing some necessary information.
For the Seller: What To Do After You Sell
After selling your boat, you are required to notify the TPWD within 20 days of the date of sale. This is in addition to providing the aforementioned paperwork to the buyer. Notifying the TPWD is not only required by law—this important step also protects you from any future liability. Notifying the TPWD of a sale is free and can be done online. If you accompany the buyer to the TPWD office, you'll be able to complete this step in person.
Boats That Are Exempt From Titling Requirements
Boats that are exempt from titling requirements include some vessels documented by the USCG; all non-motorized kayaks, canoes, punts, rowboats, or rafts (regardless of length); and other vessels under 14 feet in length when they are paddled, poled, oared, or sailed.
More Details To Know About Boat Registration in Texas
Your Texas boat registration will be valid for two years.
You can make your renewal payment up to 90 days in advance of expiration. If you prefer, you can renew your registration online.
If a vessel is registered or titled in your name in another state, you may operate it for up to 90 days in Texas with your out-of-state registration as long as it is current.
Boat trailer registration is not handled by TPWD. For that, you will go through your local Tax Assessor-Collector office.
Now that you're well versed in Texas boat registration, there's one more thing you need to know. If you were born on or after September 1, 1993, you'll need a license to operate your boat. Yes, you read that right. Your parents don't need a boating license, but you do. Don't worry, though—getting your boating license is easy. All you have to do is take an online Texas boater safety course. The certificate you receive at the end of the course will be your license.
Unlike other online boater safety courses, ilearntoboat has no timers and is gamified with animations and interactive elements, so it's easy and fun. Once you pass the course, simply print your certificate, and you'll be ready to go boating!